"Amour" is a painting about love and passion that took over a year to complete. I used the same technique to produce the paintings in my 2015 "Nushi" body of work. However, the medium did not like the red pigments and I had to wait months for each layer to dry, to achieve the depth of emotion sought. It gives credence to Edward Hopper who wrote the truism "If I could say it in words there would be no reason to paint." "Amour" is currently showing at Chris Wolf, Katoomba.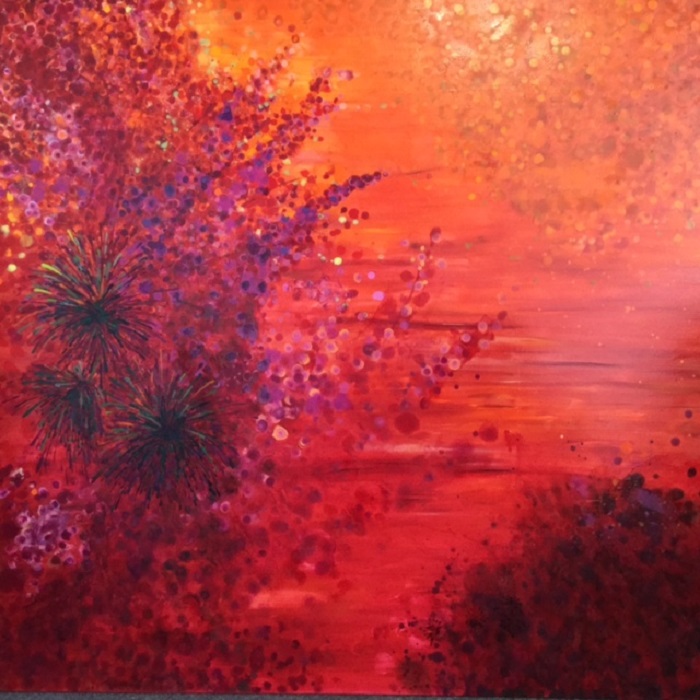 "Amour" 145 x 165 cm Oil on Linen (Box Framed) - 2016 (SOLD)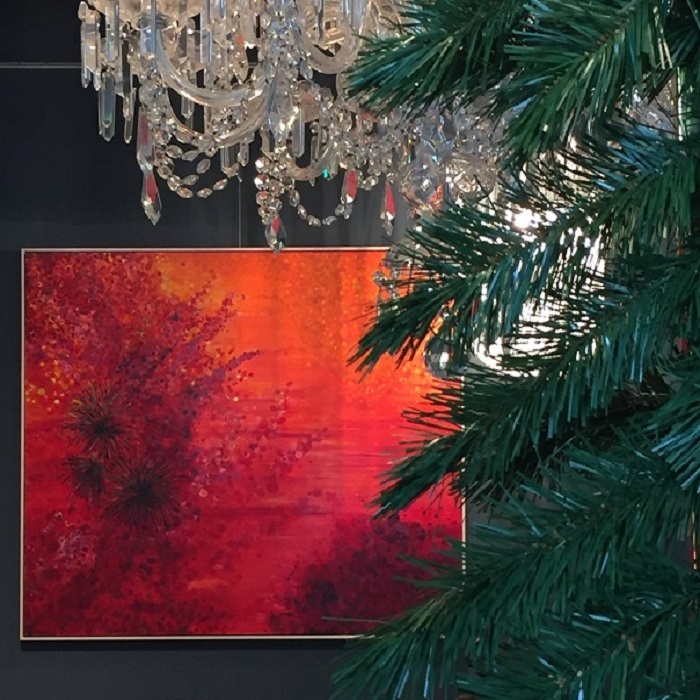 "Amour" on display for Christmas 2016, Sydney.