Entrant to the 'Archibald Prize' and 'Doug Moran National Portrait Prize'
Artist's statement by Jacqueline Tiepermann:
Harry Oscar Triguboff AO may be an Australian billionaire real estate property developer & formidable character to many; but not to me, he has been a friend on so many levels for almost thirty years.
This quirky portrait of Harry is about the nuances I know so well, his informed mind, generous spirit and multifaceted interests. Harry speaks straight to the point, his expressive hands rarely still throughout a conversation. There are no flowery adjectives in his turn of phrase; always but always straight to the point. Harry often pauses, curling his bottom lip mid paragraph; one can almost see the cogs of his mind turning over before continuing. His expressive eyes that whilst speaking rarely connect to yours; he manages to look around you.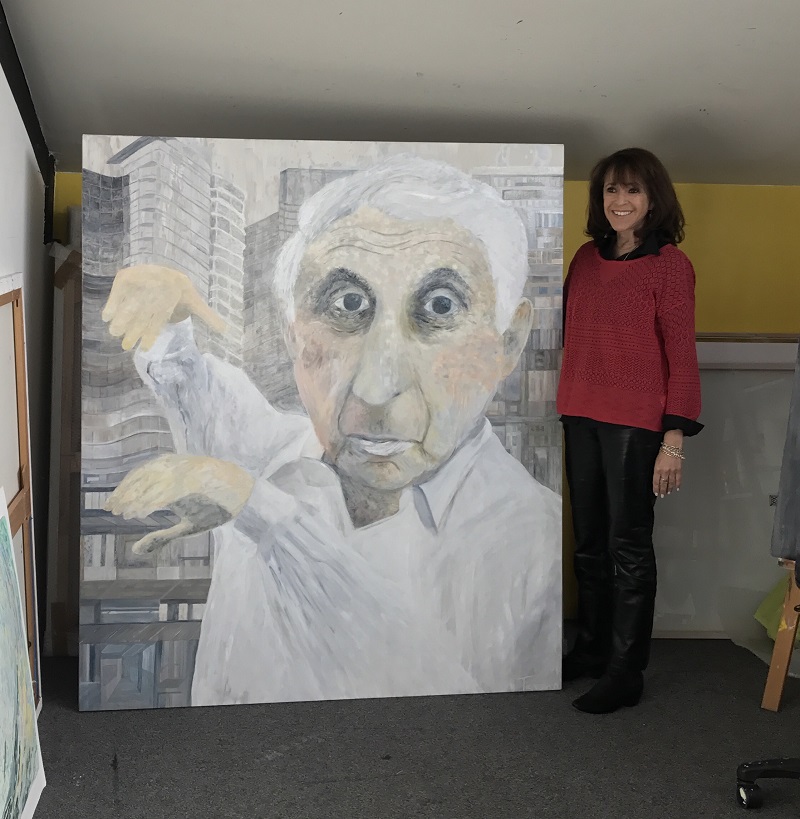 2017 Archibald and Doug Moran entry - 'The Magician'
I have not only focussed on the nuances that I know and love about this briar yet deeply thinking explanatory man, but the incredible amount of people he has housed.
This gave me a chance to play with graphic art that I studied but not had the forum to apply. One of Harry's famous sayings "Sydney has too much green, there should be more grey!" sat with me during this exercise, and so not a blade of grass nor tree can be seen in this work, it's all steel, glass & cement.
During an intense period of my life Harry spent an inordinate amount of time distracting me by chatting, about his perspective on world affairs, his broad philanthropic interests, Australia's position in South East Asia, history and his story. It was this particular moment of time that I have drawn my inspiration for this portrait.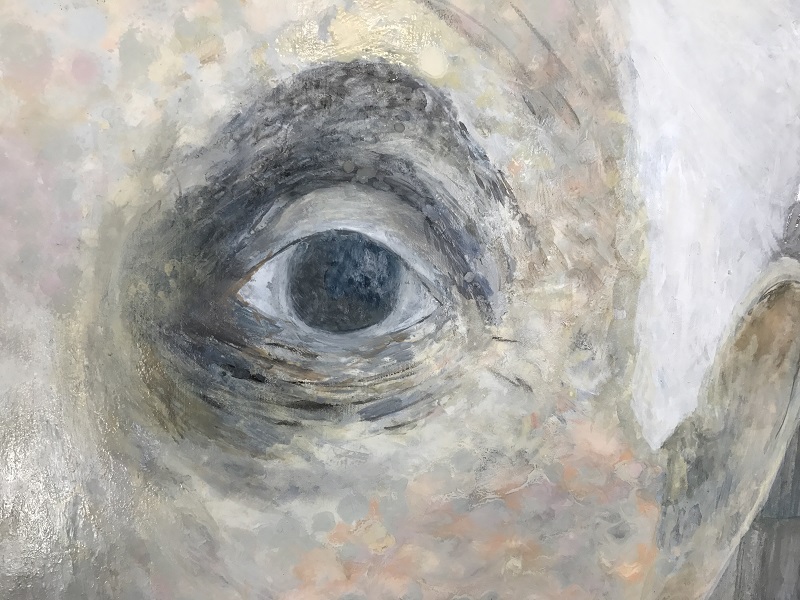 A close up of 'Harry'.
In 2010 Harry opened my first solo show in Melbourne, during his opening address he spoke of my first Meriton commission in 1989, created in a studio he built for me seven floors underground. His comment at the opening of that show was "The only way I could go from there was up." This comment is indicative of his concise sense of humour.
It has been a pleasure to paint a friend who has given me so much over the years, holidaying, hanging out, and sheltering me through some trials and tribulations, truly a remarkable man.
Jacqueline Tiepermann
Entrant to the Wynne Prize - Art Gallery NSW - [SOLD]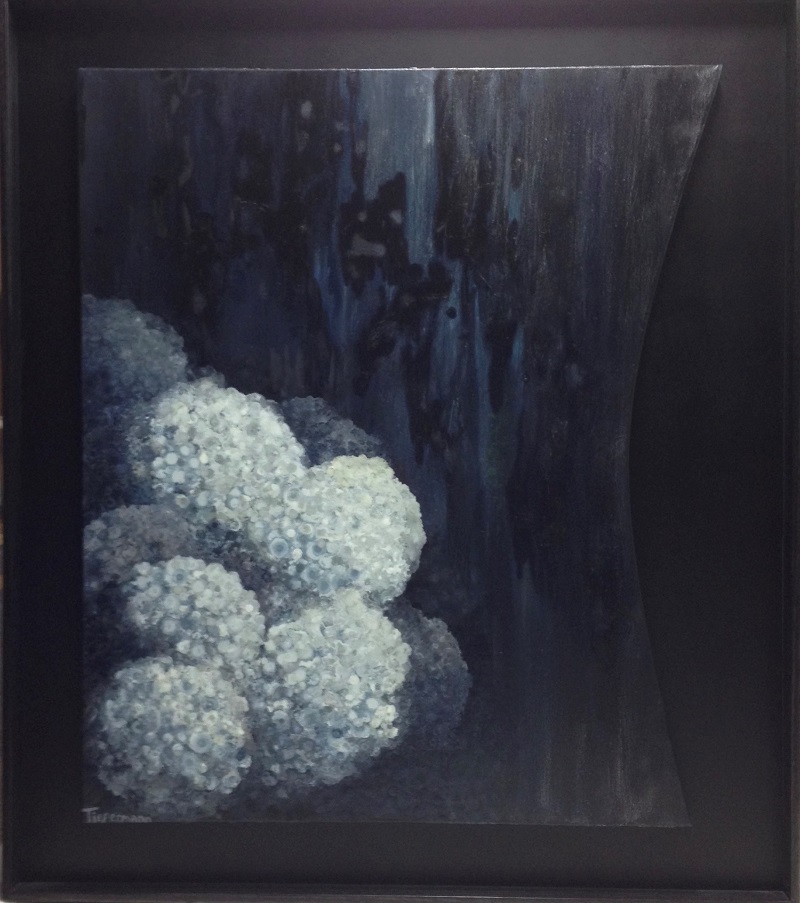 2017 Wynne entry - 'Dover Heights Garden by Moonlight' - [SOLD]
Entrant to the 2017 Banyule Award for Works on Paper
In 2017, the curatorial theme for Banyule Council's Arts and Culture Program is 'water'. Water has helped shape and define Banyule, with the Yarra River and Darebin Creek bounding Banyule; the Plenty River running through it; and culturally and environmentally significant wetlands found throughout. Accordingly, the curatorial theme for the 2017 Banyule Award for Works on Paper is 'ebb and flow'.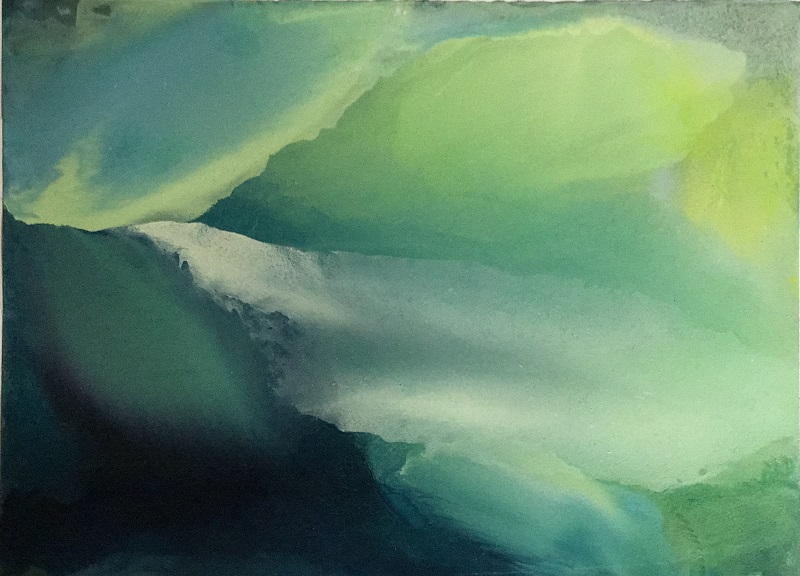 A 2017 Banyule entry - 'Only Consistancy in Life is Change'
There is an ebb and flow on personal, spiritual and of course universal level. There is nothing constant in the universe, The only consistency in life are the seeds of change, it's a given!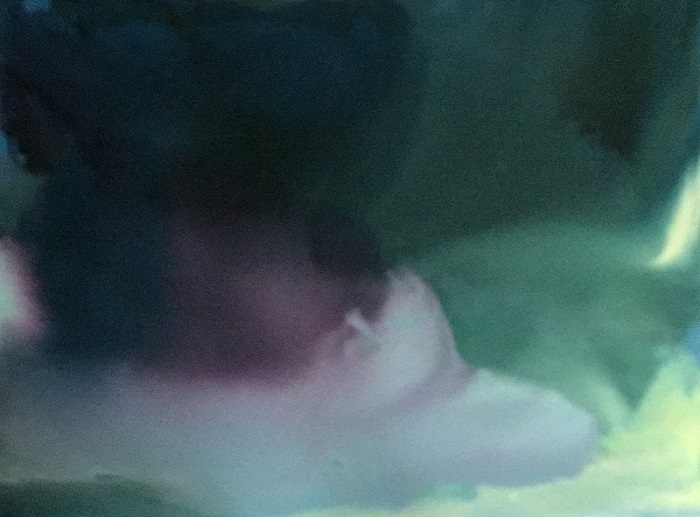 A 2017 Banyule entry - 'Universal Law'
There is nothing constant in the universe. All ebb and flow, and every shape that's born, bears in its womb the seeds of change.